University of Nottingham Developing Solutions Masters Scholarship – The flagship, Developing Solutions Masters Scholarship was founded in 2001. And this scholarship programme is for international students who want to make an impact in the development of their native country.
University of Nottingham Developing Solutions Masters Scholarship offers 105 scholarships. And this is covering about 50% to 100% of full-time tuition fees for Master Degree students. However, these benefits are available to high-achieving international students, who live in Africa, India or selected Commonwealth countries.
About University of Nottingham
The University of Nottingham is a public research university in Nottingham, United Kingdom. It was founded as University College Nottingham in 1881, and was granted a royal charter in 1948. Nottingham's main campus (University Park) with Jubilee Campus and teaching hospital (Queen's Medical Centre) are located within the City of Nottingham, with a number of smaller campuses and sites elsewhere in Nottinghamshire and Derbyshire. Outside the UK, the university has campuses in Semenyih, Malaysia and Ningbo, China. Nottingham is organised into five constituent faculties, within which there are mor… read more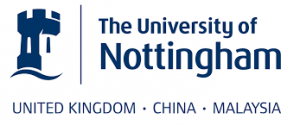 The Benefits of University of Nottingham Masters Scholarship
The scholarship will provide a full tuition fee waiver for a year, plus a stipend of £8,000 which will be paid over 12 months.
Applicants who can provide evidence of their refugee status will be a priority group to consider, however the University may extend the invite to apply to further applicants.
Also Read: Eu Slovak Government Scholarship For Developing Countries 2022
Requirements for University of Nottingham Masters Scholarship
To apply for this scholarship, you must:
As well as the Developing Solutions Masters Scholarship, you can apply for one of our regional Postgraduate Excellence Awards. So you can be considered for multiple international scholarships but you will only be awarded one.
You are not eligible for this scholarship if you:
Are a current student or graduate of the University of Nottingham
Have already studied outside of your home country
Are currently studying in the UK
Checkout: Master of Business Administration Scholarships at UWA (University of Western Australia) 2022
Interview date, Process and Venue for University of Nottingham Masters Scholarship
In your application, you will be asked about your achievements, study plans and reasons for choosing to study in University of Nottingham. So you should be able to evidence how studying at the University will help you contribute immensly to the development of your home country.
Hence, make sure you prepared reasonable and convincing answers. And the school will assess your responses and academic merit when making scholarship decisions.
Application Deadline
May 20, 2022
Are you interested and qualified? Go to University of Nottingham on mynottingham.nottingham.ac.uk to apply.
When you have received your offer to study with us, you can then apply through the scholarships section of the application system, MyNottingham.
If you have an offer for an MRes course, email the scholarships team on scholarship-assistant@nottingham.ac.uk for instructions on how to apply.
And applications closes at midnight (UK time) on Friday, 20th May 2022.
For more details, click here